About us / our small family business
Iaich Elboudani
withhin more than 20 years of experience as a personal guide through the desert and Atlas Mountains, round trips to the spectacular hotspots of Maroc, speaking five languages and a great trust and satisfaction of my customers, distinguish me. Royal service included as demonstrated on the foto with HRH.

Brahim Elboudani
We are running a small family business and my brother Brahim Elboudani supports our services with his approved experience as a safe driver / chauffeur and guide also.

Iaich Elboudani
avec plus de 20 ans d'expérience en tant que guide personnel à travers le désert et les montagnes de l'Atlas, des allers-retours dans les points spectaculaires de Maroc, parlant cinq langues et bénéficiant d'une grande confiance et d'une grande satisfaction de mes clients, me distinguent. Service royal inclus, comme démontré sur la photo avec HRH.

Brahim Elboudani
Nous gérons une petite entreprise familiale et mon frère Brahim Elboudani soutient nos services grâce à son expérience reconnue de chauffeur / guide et guide sûr.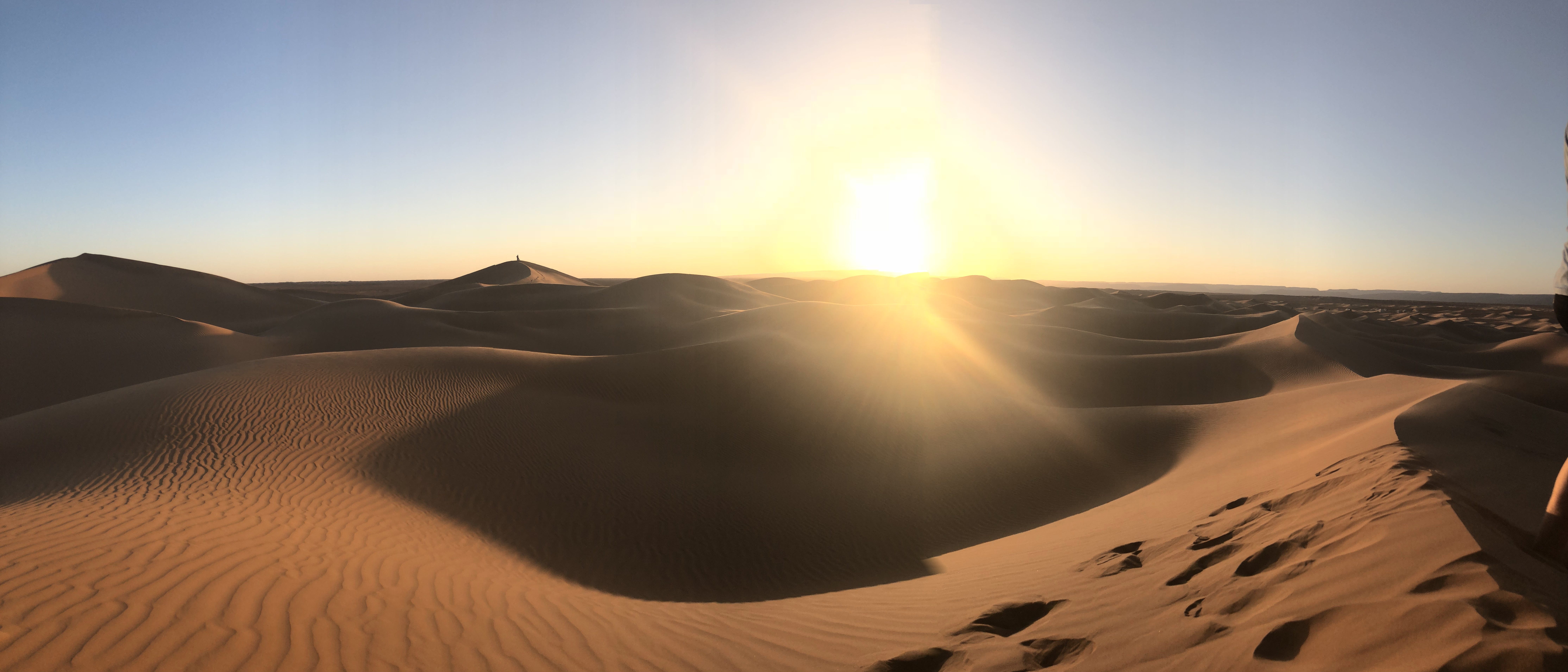 Terms, Prices & Conditions
You want to realize your dream ?
Please feel free to contact us.
There are numerous factors considering to a tour. For this reason it is difficult to list specific prices in advance.
For each tour organized with Saharaemotions4x4, prices vary according to the number of guests, the time of the year (low and high season) and any additional adventures you request during the trip.
For this reason, we ask that you please contact us with the tour(s) that interest you so that we can give you an accurate price for your specific wishes . We can adapt our trips and prices to match your wishes, time constraints and your budget.
We will do our best to meet your request and send you our suggestions.

The price for trips includes the new air-conditioned 4WD, accident insurance , English French or Italien speaking licenced and state certified Driver / Guide, fuel, accommodation & water on board.

Send us an email. We will do our best to meet your request and send you our proposal

When you accept our itinerary and quoted price, you will be provided with an invoice of an 50% deposit of your total invoice and your booking will be confirmed. We accept payments via bank transfer, cash or PayPal. The remaining 50% can be paid either in person when you meet your tour guide or at any time prior to your travel guide.
Cancellation Policy: 25% for more than 21 days notice
50% for between 11-20 day notice and no refund for less than 10 days
We reserve the right to cancel your tour for any dangerous circumstances like adverse weather conditions, fire, riots, war and others.