Welcome- Bienvenue- Willkommen- Salam-saluti
1001 Night Sahara magic Adventure & Fascination
powered by your also royal experienced privat guide
Iaich Elboudani

visit me on Tripadvisor with my recommendations



+212 663 842380 Tel & whatsApp [email protected]
+49 172 7088094 Tel & whats App Germany
we speak English, French, Italian, German, Arab





"The desert is beautiful," the little prince added. And that was true.
I have always loved the desert. One sits down on a desert sand dune, sees nothing, hears nothing...
"What makes the desert beautiful," said the little prince, "is, that somewhere it hides a well…"
(Antoine de Saint-Exupéry)
Iaich Elboudani
born in the sahara desert , Nomade by roots and soul will accompany you through desert adventures that you will never forget.
My specialities are customized and individual tours for un unforgettable desert experience, wild camping or luxury camps, Camel Trekking or 4x4 part of the route PARIS-DAKAR etc.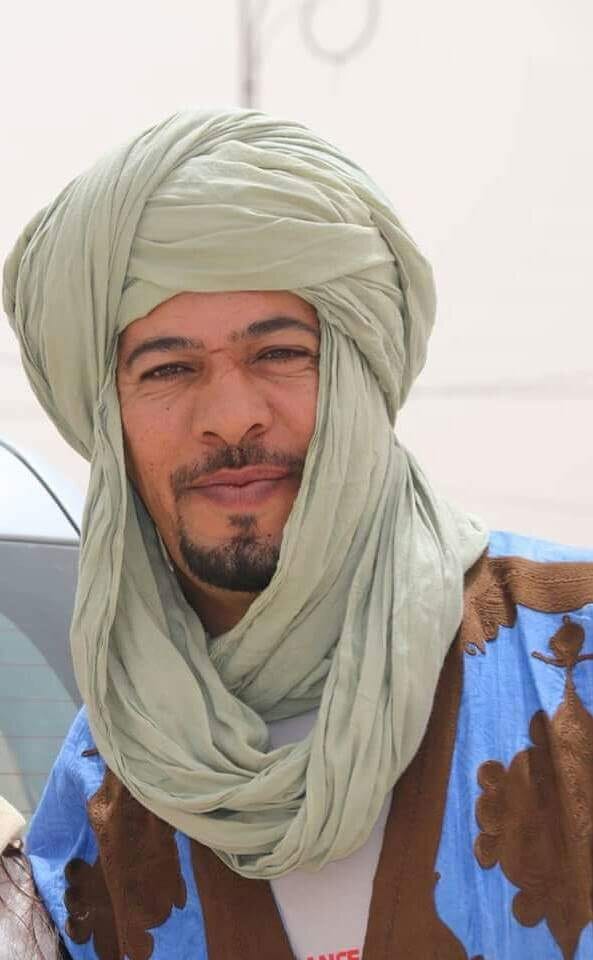 We are running a family business originally from M´Hamid / Sahara.
Our roots and hearts belong to the desert. Working experience and a deep network for more than 20 years
With us you will touch unforgettable landscapes by guided Sahara camel / dromedar trekking or combined jeep tours with our new Toyota Prado 4x4.
We are also organising accompanied camel trekking tours. Be sure that we love our camels by heart & soul and treat them very well. They don´t only work for us, they live with us like family members
Individual Day tours from 1 to 13 days or more
we pick you up from Marrakesch/ Zagora / Ouarzazate / M´hamid or wherever your prefered destination is.
We do not offer fixed tours, all our tours are individually planned and consider all your wishes and Imaginations to get an unforgettable dream come true.
We are able to organize a group limited to 10 persons
Touch the sky and magic stars far from away from real word
Sahara Desert, Erg Chegaga, Erg Chebbi, Erg Lihoudi,
A part of the Rallye Route Paris-Dakkar
Please contact us for any questions and fix the date
Sahara Emotions4x4 pure life
we are chosing the right camp or wild camping (hotel of the stars) suitable to your budget for singles, familys, groups.
Let´s discuss your imaginations or get inspired by our recommendations and pictures
"No man can live this life and emerge unchanged. He will carry, however faint, the imprint of the desert, the brand which marks the nomad; and he will have within him the yearning to return"
(Wilfried Thesiger)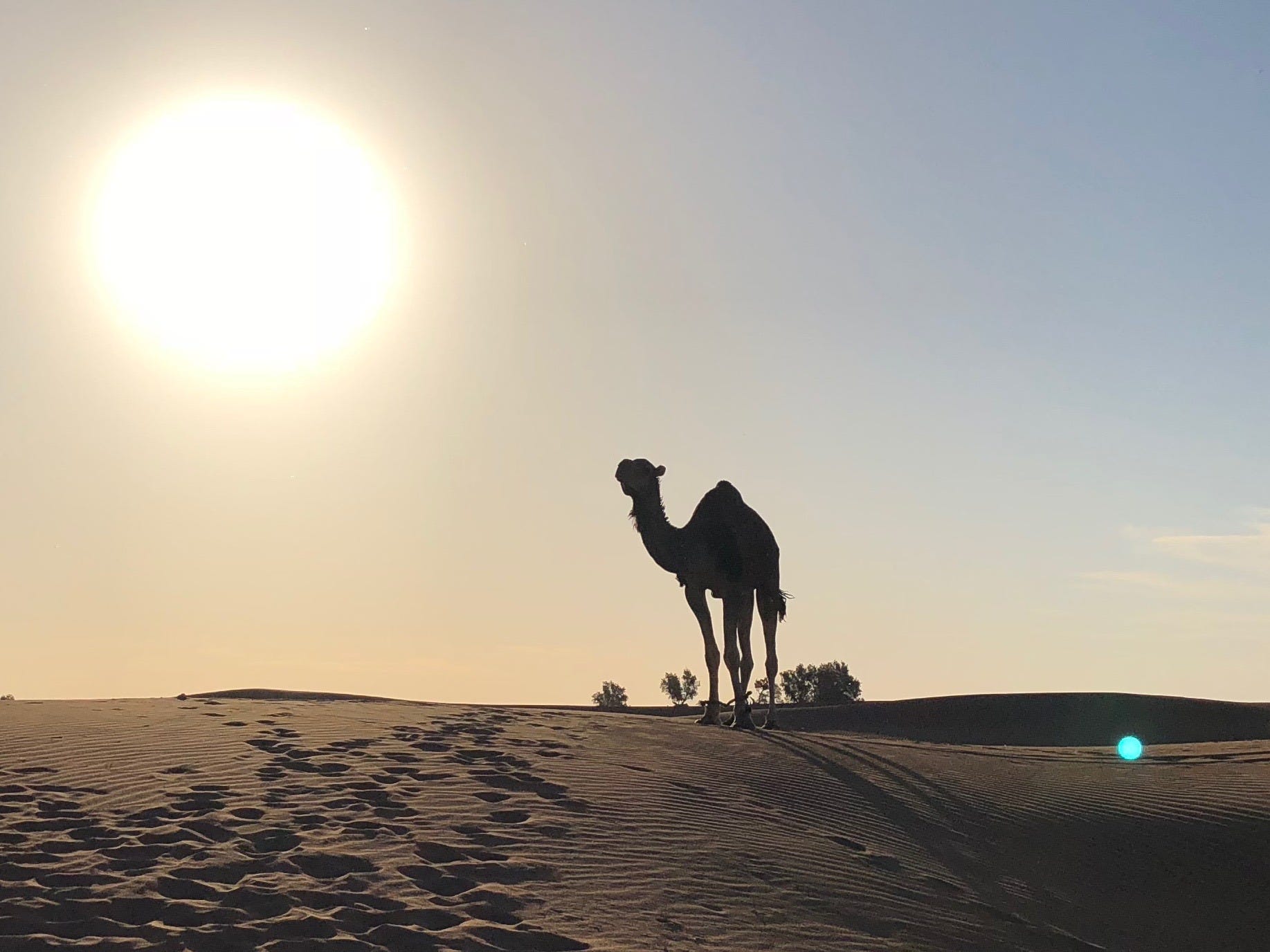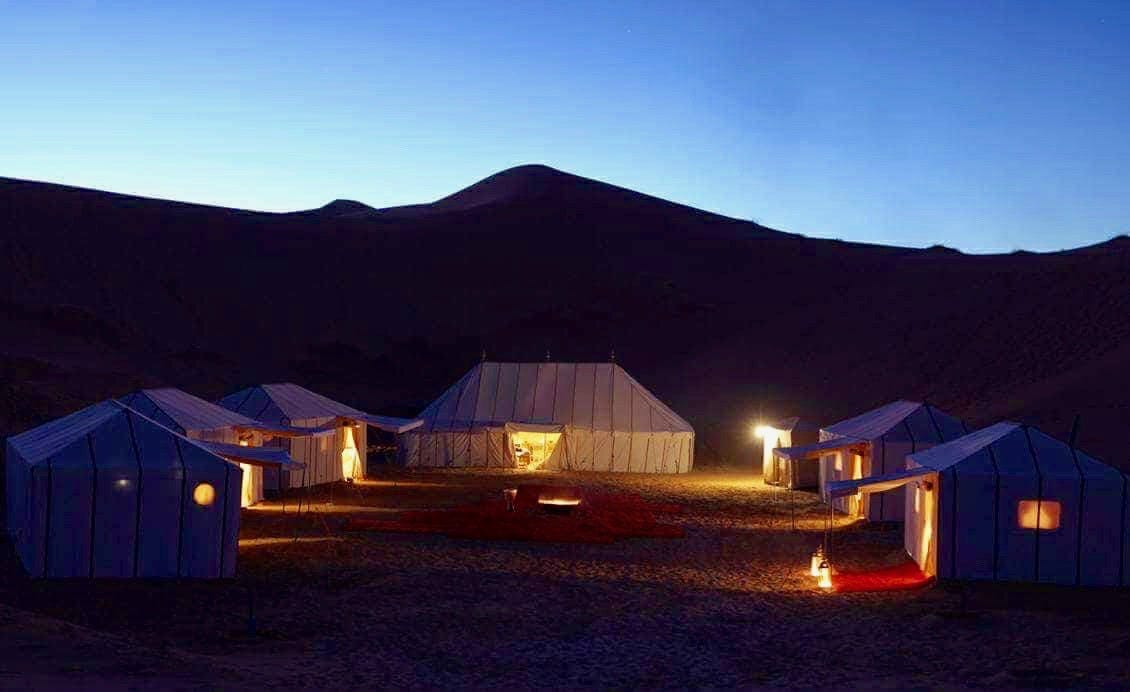 Tour Examples beside the desert trips
Look for your heart
Gorgeous Lord of the Rings experience for a hike. You encounter sheep, goats and donkeys along the way. Many steps down into the canyon with awesome views. You will see cool birds, stalactites, caves and an amazing natural arch that looks like the map of Africa.
Daytrip from Marrakech
Excursion to Morocco´s hotspots
Feel free to ask day trips and make sure you get your personal and customized adventure
Exursion Atlas Mountains
We love the desert but we would like to show you also our fantastic mountain region like the M'Goun mountain, also rendered as Ighil Mgoun / Jebel Aït M'goun, at 4,071 metres (13,356 ft) the third highest peak of the Atlas Mountains after Toubkal and Ouenkrim with spectaculars views.
A trip to the sahara desert is definitely an experience everyone should have at least once in their lifetime.
It is a journey absolutely worth your effort and you gain deep memories to last forever.
During a camel trek you will :
• admire the full extent of the sand dunes.
• experience the serenity at the top of the dunes whilst enjoying the magic sunset.
• spend the night with the feeling you can touch the sky and count the stars
• taste the fresh local dishes prepared by your guides.
far away from the real world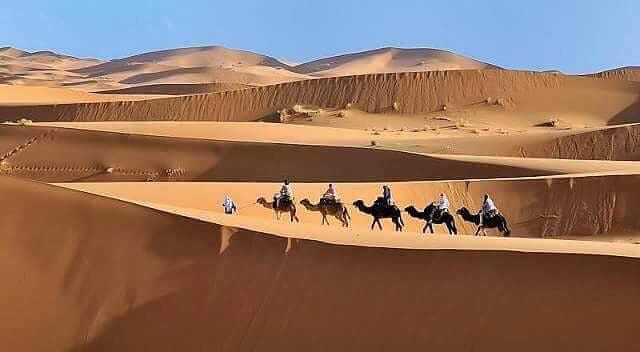 follow the tracks of Kara Ben Nemsi
Desert Bivouac or Pique Nique
offering local and fresh food
Content from iTunes can't be displayed due to your current cookie settings. To show this content, please click "Consent & Show" to confirm that necessary data will be transferred to iTunes to enable this service. Further information can be found in our Privacy Policy. Changed your mind? You can revoke your consent at any time via your cookie settings.
Consent & Show